Food Options
Find your focus with new dining experiences from Element.
Rise
Breakfast Reimagined
Wake up fresh and focused with Rise®, our complimentary healthful breakfast. Begin your productive day feeling inspired with one of our distinct breakfast offerings. Enjoy a freshly made breakfast sandwich or wrap, cereal and yogurt toppings, whole fruits, and an espresso from our Nespresso machine.
Monday - Friday | 6:30 - 9:30am
Saturday - Sunday | 7 - 10am
Restore
Gourmet Pantry
Stay fueled and focused any time of day at our 24/7 Restore gourmet pantry. Settle in after a long day with a ready to cook meal, pick up a quick snack on the go, or even indulge in a treat. Restore is always stocked with inviting options you'll love.
24/7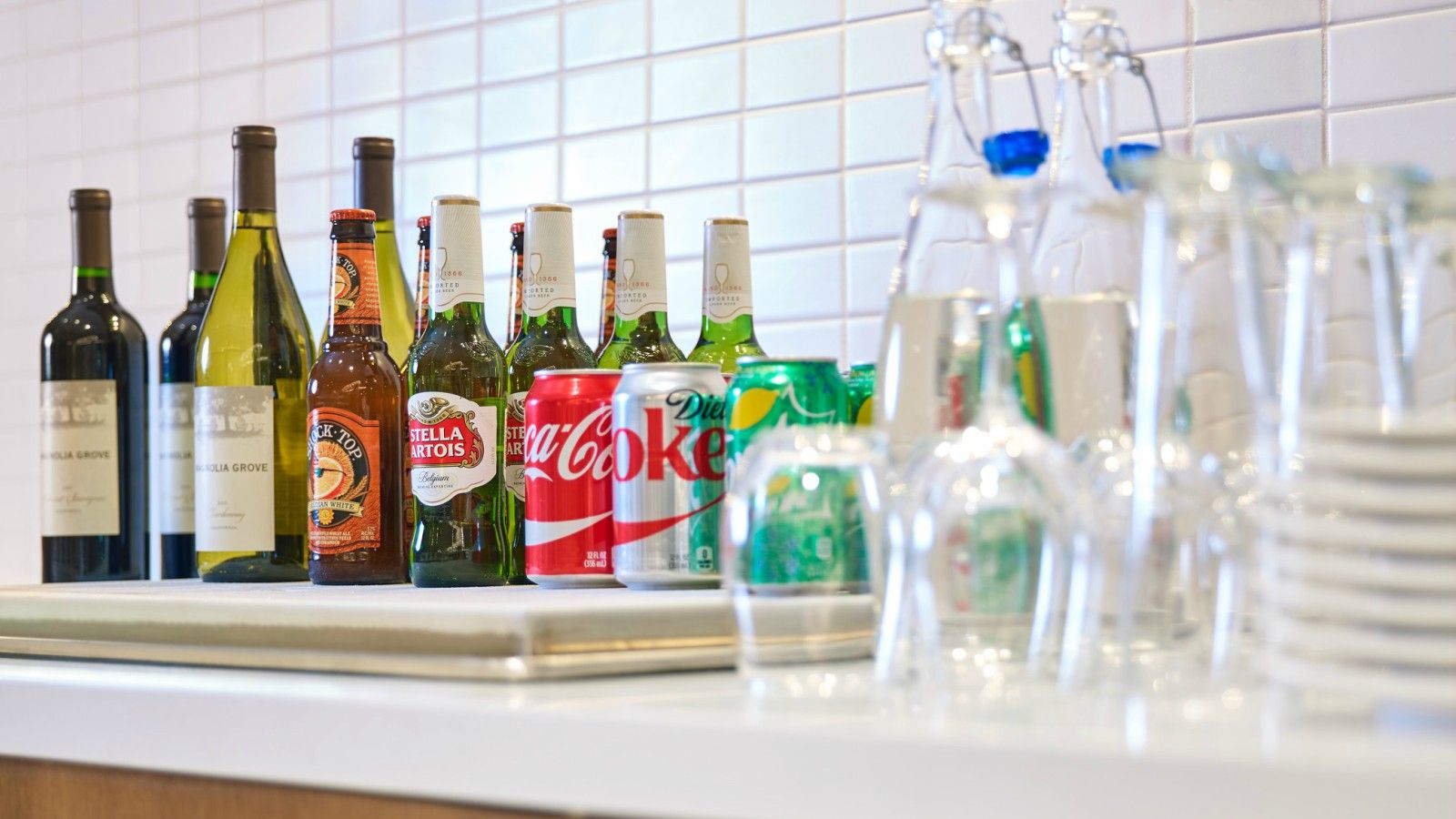 Relax
Evening reception
Settle in and recharge your body and mind after a busy day. Element invites you to Relax evening reception. Unwind with other travelers like yourself over a glass of organic vino or beer.
Monday - Thursday | 5:30 - 7pm
Ric's Lounge & Grill
Enjoy a delicious steak or decadent seafood meal at Ric's Lounge & Grill, conveniently located just steps from our front door at Element Calgary Airport. Ric's is open for breakfast, lunch, and dinner.
Monday - Friday | 6:30am - 10:30pm
(Breakfast served from 6:30 - 10:30am)